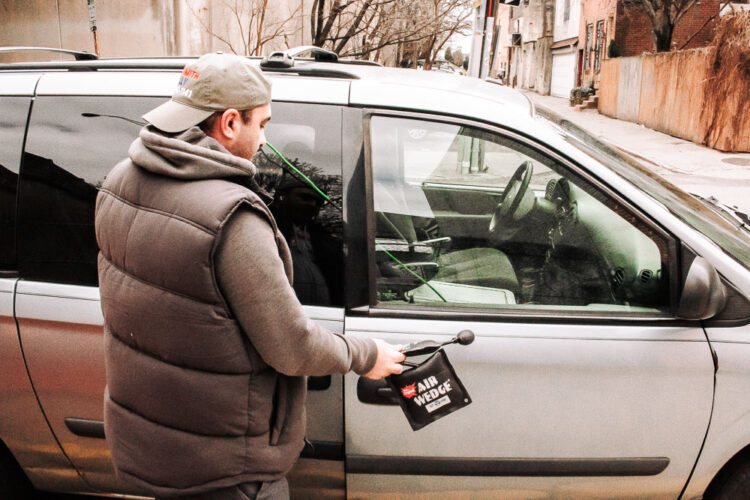 One who makes duplicate keys, repairs several types of laws and installs new locks at your business and home are locksmiths. Well, in this field self-employed individuals are required to put some extra efforts advertising their services and seeking new clients. The locksmithing industry is very much high in demand for several different kinds of areas such as for both domestic and commercial markets. People who have done locksmith courses are consistently in demand because of several factors. Locksmith is a very stable line to work on. But if you are looking for some of the other reasons to become a professional locksmith, then you are on the right platform. Let us have a look:
People need to be sure that their business and houses are secured and protected. Also, people need to be sure that their house and business security meet all the requirements which are necessary for security. People are investing a lot in buying properties which means the landlords need to change the locks of their houses consistently because of the tenants coming and going. Apart from home, several businesses include offices, industrial units, shops, hotels restaurants that have to meet the requirement of a specific standard of security.
Well, but do you know how you can become a locksmith?
1. To become a locksmith in Philadelphia, you must have to gain training in locksmithing. training is generally available via a certificate and diploma programs that are offered by the community colleges, vocational schools, or state locksmith associations. You can opt for a course in a specialized sector of locksmithing during the training program.
2. You must be having work experience as there are various States which ask to work full time for at least one year at the licensed locksmith business before you obtain your license.
3. Obtaining your license is necessary as you have to ensure customer safety and also maintain your professional standard within the industry. Well the requirements of licensing differs by State, most required locksmith submit applications and complete the whole procedure.
4. Gaining a professional certification is necessary that adds credibility to do your work and builds professionalism among your customers.
Now let's have a look around some of the major courses which you can opt to become a good professional locksmith in Philly:
There are a variety of courses where you can get enough exposure. You can select your particular field according to the interest of your area.
1. Locksmith fundamentals course: this course deals with the introductory class vary by program but the course includes topics such as business fundamentals, the basic types of locks and keys, locksmithing lingo, and industry techniques. students who wish to take this course generally view demonstrations by watching videos online. The reading required generally includes detailed illustrations of lock mechanics and lock picking techniques.
2. Lock design course: Few programs divide the subject into various courses and each of them focuses on different-different types of locks. Candidates who of this course learn a lot such as to assemble and take apart these locks, and also the purpose and function of each component. This course is generally taught by the step-by-step demonstrations and hands-on study.
3. Key and master Keying course: this course includes cutting, design, and alignment of keys. The course also covers the function and creation of master keys and key systems. In this course, students may also learn about the tumbler locks and cylinders and also the application of specific key systems to real-world situations. This course is generally taught by the video demonstration and illustrated texts.
4. ‌Lock repinning course: this course is generally furnished at the end of the program which covers the repinning methods and steps used to decode a lock. Well, locksmiths are generally called when the customers are logged out of their cars for homes, showing the completion of this course will lead the locksmith to work professionally. The topics of this course include lock drilling techniques and the possibility of forced entry scenarios.
5. ‌ Modern alarm systems course: students pursuing this course will get to know a foundational understanding of electronic and electrical functions at work in modern building alarms. Also, the course will teach students the basic operation of wired and wireless systems.
6. ‌ Automotive locksmithing course: the course deals with the comparing and contrasting automobile locks from those used in building and house security. the students will get to learn about different styles and configurations of different locks used by specific makes and models of automobiles, the hypothesis related to electronically controlled vehicle security, and necessary safety prevention for vehicle airbag systems.
7. ‌ Decoding, picking, and emergency entry course: the student who of this course gets to know about several concepts and practices used for keycode systems so that they can easily make duplicate keys. Detailed instruction is mentioned in basic lock picking techniques, and emergency entry techniques methods and ethics.
‌Most of the courses are designed for students who have no prior experience in the field of locksmithing. various vocational schools and colleges of online locksmithing courses that cover various areas of locksmithing from basic logs to highly technical security systems. well, there are a few programs which offer a degree to the students on the completion of the course, whereas the student who completes online locksmithing courses generally gets a diploma or a professional certificate. Pursuing these courses one can easily get entry-level jobs at hardware stores or key shops. After the completion of the course, you can work independently or join a business company as well.