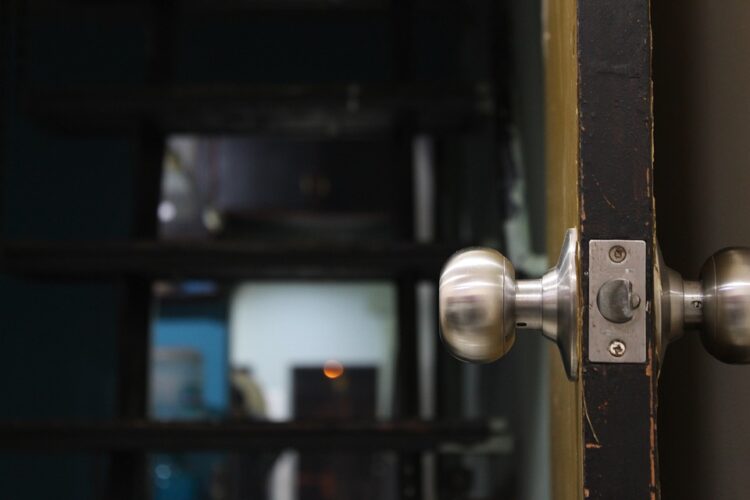 Are you looking for the best security options to ensure your office's safety? Are you experiencing a lockout situation? Are your keys lost or stolen? If you have any of the above-mentioned problems, then you need the professional assistance of an office locksmith. Office locksmiths offer different types of services and provide solutions to all your problems. For any business or organization safety is a priority, and therefore adequate security systems are crucial for them to work smoothly. If you are concerned about your office's security, you have several options: installing a keyless entry lock, installing a CCTV system or an access control system, etc. Each of them offers different advantages.
Installing a keyless entry lock provides a lot of benefits. You don't have to carry a key, and it is very convenient. Keys often get lost or stolen, and they might get copied, so with keyless entry locks you can avoid that. Also the password will protect your office from unauthorized people entering. In addition to this, then you give out copies of physical keys to your employees, you need to keep track of them, and that is quite expensive. If you have a keyless entry lock installed, you can avoid unnecessary expenses.
As for the CCTV system, it can provide high security to your commercial building. It monitors the interior and exterior of your property, and it a serious crime deterrent. Because of the benefits, CCTV systems offer, more and more offices start using it as a security system. Studies show that when an intruder sees a CCTV camera, there is a higher chance of them changing their mind and moving elsewhere. Furthermore, 24-hour surveillance allows you to keep track of what is happening in the office and of your employees.
One of the most necessary services that commercial locksmiths provide is an emergency lockout. Being locked out of the office doesn't mean that your plans will be distorted, and you will miss deadlines. Every minute is valuable at the workplace, but don't try to break the window and climb in from there, because you might injure yourself. The best way to deal with this problem is to immediately call a commercial locksmiths office. Locksmiths also realize how important time is, so they operate quickly and will be able to open the door in no time.
This proves that services that the commercial locksmiths offer are essential for offices. That is why it is recommended to have a "commercial locksmiths near me" page in your phonebook so that when there is an emergency, you don't waste your time looking for locksmith's phone number. Locksmiths can not only protect your office from intruders but also keep your valuables secure by installing a safe. The locksmith that you hire must be not only professional but also trustworthy and reliable (licensed and certified locksmiths). You might also find reading online reviews and comments from previous customers helpful. Apart from the services mentioned above, commercial locksmiths also offer to install or repair locks, security upgrades, key duplication services, master re-keying, combination changes, etc.