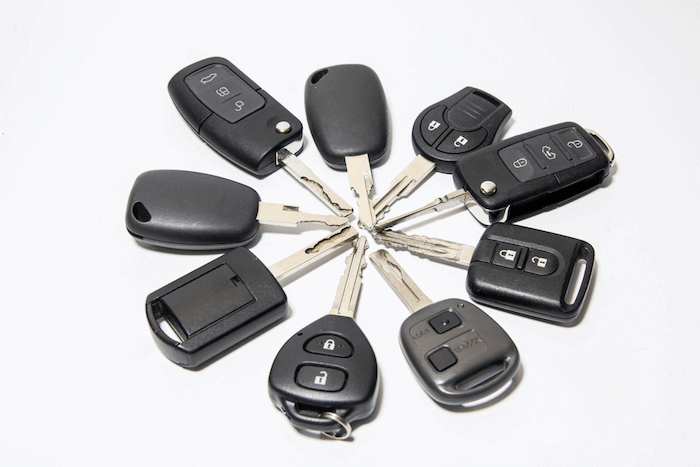 Transponder keys
A transponder key is basically a security device for your car that prevents your car from being stolen. These transponder keys are manufactured by the companies with their cars to make them safe enough for the car owner.
In past the use of transponder key was valid on big occasions like war or something, to identify the enemy's and friendly planes on the radar in the headquarters. Nowadays, every car has a transponder key system.
It is a small key that has a micro-chip installed in it. This helps the key to work on the radio signals. Instead of using any kind of battery, the transponder key works all on this little micro-chip and performs some macro tasks.
These modern transponder keys have made the car key replacing service, a little bit difficult for the auto locksmiths. Because not every locksmith is capable of dealing with these complicated keys.
Hence, when you face trouble with your transponder key, you should contact a local locksmith, you don't know and he is professional in dealing with the transponder keys. Otherwise, you should contact your car dealer to get you out of this pandemic.
How do they work?
After you have known much about the transponder keys, now it is time to get stick with the main topic. The question is how does a transponder key works? What is the mechanism of the transponder key?
The chip inside the transponder key is a small chip and it interacts with the car when it is not far away from the car. It only works when the key is near the dashboard of the car or it is inside the ignition of the car.
When you enter the transponder key inside the ignition of the car and turn it to the ON side, or the run side. The vehicle sends signals to the chip inside the transponder key. When the key receives the signals from the car and if it matches the signals inside the chip, the car will start. Otherwise, the car will not start the engine.
The transponder key has a coil mounted around the ignition lock. It creates an electromagnetic field in the ignition and then the windings in the key absorb the energy. And use it to power the transponder chip when it emits the signals for the engine.
Don't worry!
However, the replacement of the transponder key has become a very difficult thing for most locksmiths because it is complicated. But, don't worry if you are located in Philadelphia. The auto locksmith of Locksmith Philly will help you replace your transponder key professionally and at a reasonable price.
We have transponder key professionals in our staff who will deal with the issues you are facing with the transponder key in no time and will satisfy you with their services. Feel free to get your job done.