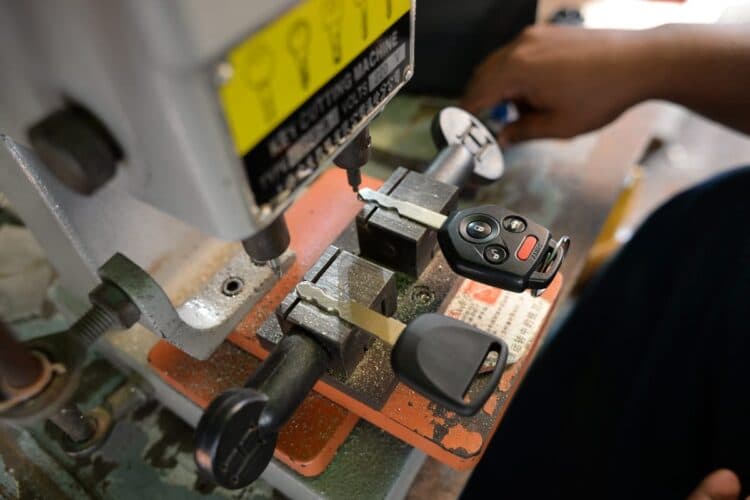 Imagine returning home late at night and looking for the key for your car in your pocket or bag just to realize its not there anymore. You try to find it everywhere, and in the end, you realize that you've lost it. You're stuck outside your home, what should you do? Contact Locksmith Philly for car local locksmith services.
We are quick to respond and will be available immediately during emergency situations. Their reliable and honest locksmith is also licensed, so you will have safe hands taking care of your immediate need for the key. These artisans will immediately replicate your car key and offer you a new one.
Locksmith Philly For Lost Car Keys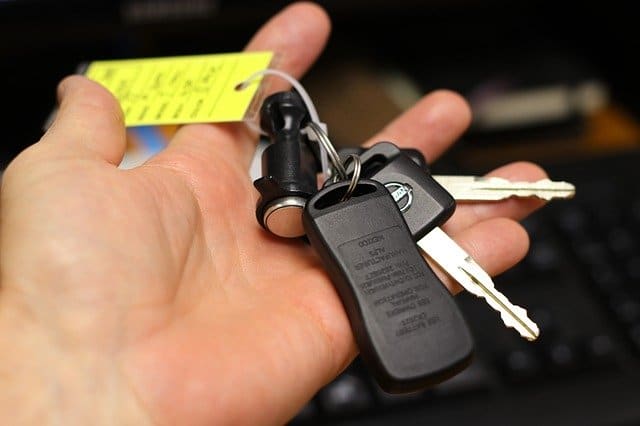 Did you lose the keys to your vehicle and can not seem to find an alternative other than breaking the window? You need local car locksmith service! Save yourself from the trouble and call Locksmith Philly. We will be available instantly to offer you a replacement. The company is conveniently located to reach anywhere in Philadelphia, PA within 30 minutes.
Their licensed experts will immediately rectify the situation to the best of their capabilities. With us, you will have the best solution to all of your automotive locksmith requirements. Whether you need a replacement or a complete reinstallation, these are the professionals you can count on.
Locksmith Philly For Complex Locking Systems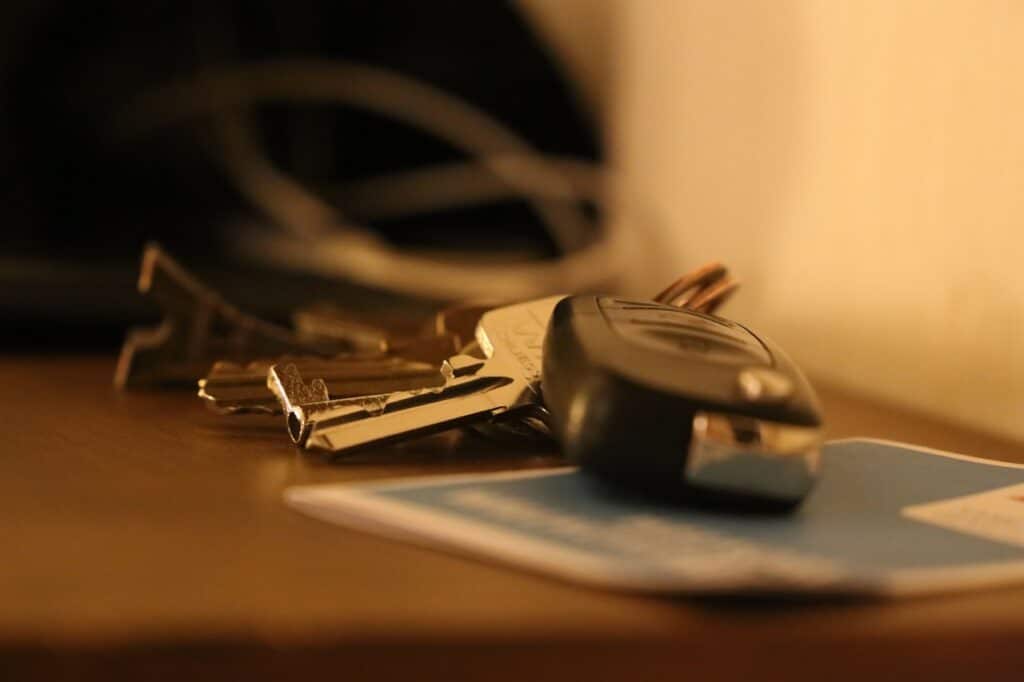 Do you seek to reinforce the security of your house to the optimal level? Today's world is full of cunning thieves who employ various tools and methodologies to break in. If you seek to enhance security by implementing complex locking systems in your area, then Locksmith Philly is your perfect choice in Philadelphia, PA.
We have licensed experts who are well-versed in the latest innovations in the lock industry. From biometrics to keycards, even deadbolt installations, you can contact us anytime.
For Any Range Of Local Automotive Locksmith Services
Locksmith Philly is well-versed in offering its services for locks in various automotive. From four-wheelers like cars and trucks to two-wheelers like a motorcycle, we have a complete skill-set. Therefore, whether you need to get locks replaced, maintained, or repaired, we are the professionals you can rely upon.
More importantly, we will also fix problems like ignition if you want to save a couple of bucks and don't want to go to an engineer or mechanic. Lost car keys or locked yourself out of the car? Don't worry our car locksmith service will help you, we are available right now and can reach you anywhere across Philadelphia, PA within 30 minutes.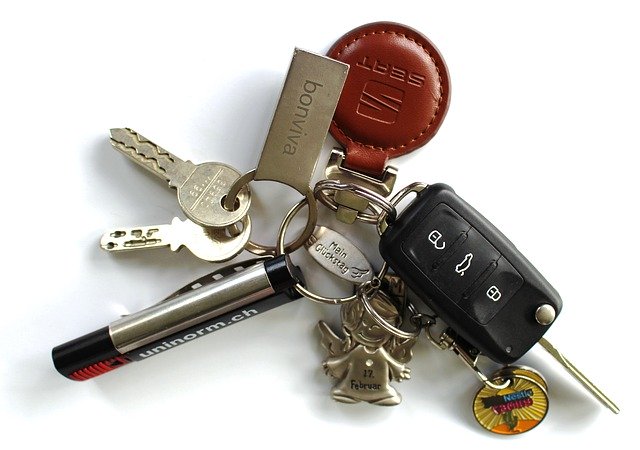 A Complete Commercial Lock System Installation
Any enterprise requires a robust security system, and security starts with locks. Locks safeguard your property and assets in your absence. Therefore, Locksmith Philly is ready with a complete range of locksmith services for commercial sectors.
You can integrate various modules of locks and control access to various points in the company. Generate master keys or get key duplication services in dire situations. From safeguarding various cabinets and storage facilities to panic bar installation and deadbolts, we will cover every aspect to make sure you have the best locking system in Philadelphia, PA.
Reliable Residential Locksmith Services with Locksmith Philly
Your house is your safe haven, and it requires an equally safe lock system to prevent intruders like thieves and thugs. To enhance the security of your home, you can contact Locksmith Philly. We are well-versed in a various range of locks, from simple to complex designs and offer installation, maintenance, and repairs according to your convenience.
If you're facing a home locking or need to get new keys with key duplication services, you can rely upon us. We are the members of Association Locksmiths Of America; thus, We are licensed. It makes us highly reliable service providers whom you can contact anytime.
For your Eviction Requirement, Contact Locksmith Philly
If you're a landlord, you may be suffering from the stubborn tenants who refuse to evict your property. The situation can become adverse, especially when you have given us a warning, or need to collect rent. How can you take care of us? Surely, you can call the cops, but you still wouldn't want us to break in and cause damage to your property.
By making little investment at Locksmith Philly, you can get a new key to enter the house. Don't worry; We first authenticate who the real owner of the property is, before handing out any replacement. In the long run, it is better than getting your doors restored. We offer services across Philadelphia, PA.
Safeguard your warehouse and storage unit with Locksmith Philly
Storage units are meant for the safekeeping of important cargo, resources, and other similar items. We need an equally vital lock system. Sure, you can hire security personnel, but locks also go a long way to secure any area. With Locksmith Philly, you can get panic panels installed, especially during emergencies. More importantly, We can install complex lockdown systems.
Furthermore, industrial doors are also provisioned by us to make sure you receive the most adamant of locking systems. Overall, We are well-versed in offering these services in any commercial sector. Replace your locks with top-grade locking systems by hiring the licensed experts of Locksmith Philly.
Reinforce The Locks Of Your House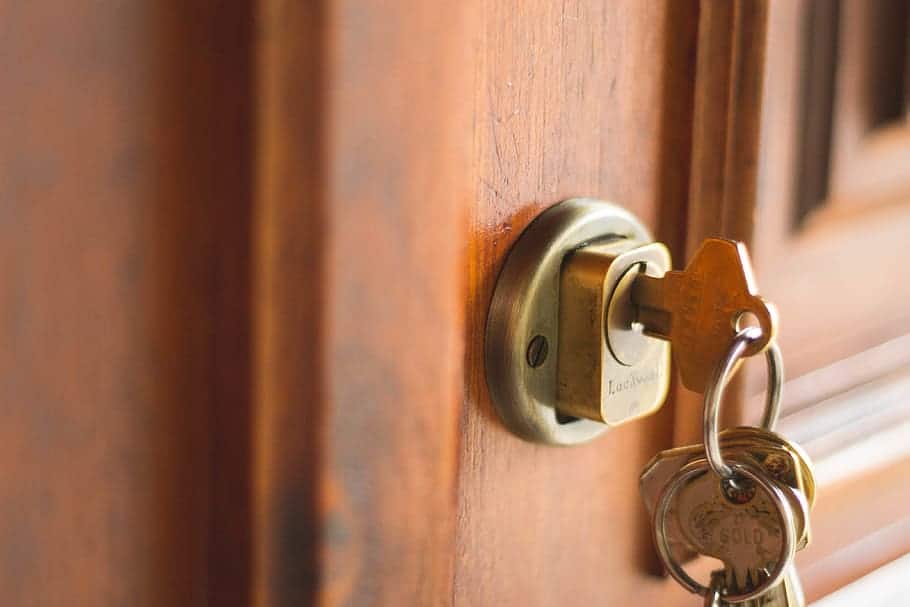 Locksmith Philly is a licensed member of Association Locksmiths Of America. Thus, We take deliberate measures to remain up to date with the latest technology and methodology regarding locksmithing. More importantly, We are available right now and especially in times of emergency.
Get the most robust and sophisticated locking systems that function optimally. If you are looking for periodical checkups from time to time, these are the ones you can rely upon.
The Benefits Of Hiring Licensed Locksmith
The licensed Locksmith Philly in Philadelphia, PA can prove to be a highly beneficial asset. Hiring a licensed local locksmith has become an indispensable requirement in today's world. We are trustworthy and follow all the codes and protocols while offering their services. Therefore, you can rely on us for their honesty. More importantly, you can always run their license number to authenticate their legality. We take all the measures necessary to train and educate their locksmith. Furthermore, We offer their services in the commercial, residential, and automotive locksmith sectors. This family-owned business is open right now in case of an emergency.
Ignition better than mechanics with Locksmith Philly
Is your car seemingly causing problems with ignition? Your key might be old or carbonated. What about the main socket? There are many problems, and if neglected, it can result in a complete engine seizing. How can you prevent such a scenario? Get Locksmith Philly to replace the ignition module of your car and recalibrate the complete functionality of your automotive.
What makes us better? We are available right now, even when you won't find a mechanic. More importantly, their services are feasible, and We are licensed. Therefore, We possess a similar level of expertise a mechanic would have in the case. So call us from any part of Philadelphia, PA, and we will be there within 30 minutes.
Locksmith Philly is the best choice for you
Locksmith Philly has been thriving in Philadelphia, PA as a family-owned business since 2008. We have maintained a strong portfolio of satisfied customers. We are the members of Association Locksmith of America and offer a wide range of local services such as:
Emergency Locksmith Operations
Sophisticated or Complex Locking Systems
Auto Locksmith Services
Commercial Locksmiths
We encompass a team of a trained locksmith who is expert in key duplication services, replacing lost car keys, and deadbolt installations. As We consistently seek to enhance the experience of their customers, We accept all the payment methods.
Protect Your Company's Assets With Locksmith Philly
Your company stores a lot of essential information that requires perfect safekeeping. Whether you store us in a physical storage facility or your systems, you need to always maintain controlled access. This is where locks play a prominent role in protecting your information. Apart from security forces, you also need a robust and complex locking system.
For these requirements, you can rely upon highly competitive services of Locksmith Philly. This family-owned business has made its mark on the map of Philadelphia, PA as one of the top-grade locksmith service providers in the region of Philadelphia, PA.
Schedule Regular Check-Ups To Enhance Your Security
One of the best ways to always maintain optimal security is by getting regular checkups. These checkups make sure that your locks are working properly, and not breaking. Furthermore, by scheduling periodical checkups with Locksmith Philly, you can also take the leisure of lock replacement. This would prevent any potential thief from learning about your locks and trying to get a key forged. Similar to timely changes of passwords, it is a real-world counter-measure to enhance your house's security. Locksmith Philly is a great choice of reliable and licensed locksmiths in Philadelphia, PA as We are conveniently located. We are honest, trustworthy, and very dutiful about their profession. Therefore, you will receive on-time services.
Get Your Lock Keys Replaced
Losing your keys can be a major inconvenience, especially in odd hours like night time. Whether it is key to your cars, your house, or anywhere else. Imagine the sense of threat you would feel, the helplessness. The best way to prevent yourself from the helpless situation is by keeping Locksmith Philly at your speed dial. We are the experts you can rely upon as We offer key duplication services.
How can you trust us? We have been in this business since 2008 and are licensed as a member of Association Locksmiths of America. Thus, We are highly reliable and trustworthy.
Qualities Of Locksmith Philly in Philadelphia, PA
Locksmith Philly has been an excellent service provider in Philadelphia, PA. We are available right now and for emergency situation. These qualities help distinguish us from their competitors. Furthermore, We regularly educate their locksmiths to remain up to date with the latest methodologies, tools, and technology. Their services have expanded to residential, commercial, and automotive sectors and cover a complete range. To further amplify the security, We also offer door installation and repairs, ignition repairs, eviction locksmithing, and much more. Locksmith Philly is capable of reaching you within 30 minutes to any corner of Philadelphia, PA. We are located at 4346 w. 51st St, Philadelphia, PA, IL.
Instant Lock Replacements With Locksmith Philly
While Key replacement remains one of the top sought after service, lock replacement is equally important. Especially if you've given your key to someone you're not in touch with, an employee you fired, or a friend turned into an enemy. There can be countless reasons. In all these cases, you'll need Locksmith Philly on your dial to immediately replace the locks.
We can offer free quotes and can safeguard your locks according to your budget. Quick deadbolt installation from us is one of the best methods. Safeguard yourself immediately by making sure that your lost or spare key does not become your worst adversity. Hire a trained locksmith of the company as We have a team of trained locksmiths.
Locksmith Phillys Are The Pinnacle Of Locksmith Services
Located in Philadelphia, PA, Locksmith Philly is a family-owned business that offers an extensive range of services. We have been operating diligently since 1994 to offer a wide range of locksmith services. With time, We have evolved methods and improved their knowledge regarding various procedures, modules, and services.
Today, you can call us anytime to get served within 30 minutes. No task is too big or too small for us as We believe in serving their customers at their convenience. Whether you need a key replacement service, lock replacement, repairs, maintenance, or a simple checkup, We are licensed and truly a remarkable company. For more information, contact us at 215-403-1141 or visit at 212 Fairmount ave, Philadelphia, PA 19123.