We now live in a world characterized by speed and convenience summed up as tech. Whether you are in search of the best smart locks for a home or some fancy smart wristwatch, technology has something for you. Tech has infiltrated every aspect of our lives making everything a lot easier and convenient. Can you take a moment to imagine how life would be without the presence of technology? No electricity, no cars, no flights, no microwave, no presence of our iPhones and absolutely no form of smart home security. Life would be quite a nightmare if we should go back to those ages. Well, it's a good thing we are not.
So, in our tech flooded world what are the best smart locks for homes or doors in 2021?
Before we into that, here's a few benefits smart locks have, which you will find in the five best smart locks coming up soon. Smart locks provide security for our homes in the most satisfactory manner. Smart locks do not merely guarantee better convenience in safeguarding homes but with better satisfaction. Now, you don't need keys to lock, or open doors to your property neither do you need to be present (in situations where you have a guest). All you need is a mobile app that remotely handles operations on your door (be it to open or to close). Talk about better security or about how to track who moves and goes around your house. Or equip your home security system and have a video feed on what is happening at your doorstep, the benefits are endless.
An efficient smart lock has the above features, but only the best have reliable connectivity. Imagine a smart lock with a hindered connection to your home – no remote access, no security.
The following smart locks have been tested and are efficient and effective in their functions of providing better security for your home, without giving you any need to worry, be it about connectivity or functionality.
Let's get to it.
2nd Generation August
there might be tons of smart locks for homes out there, but 2nd Gen August might happen to be among the best. This product is designed to work with Alexa for voice control. But it doesn't stop there. 2nd generation August does not consume excess bandwidth like most smart locks plus it has a battery that is reliable. One desirable feature of this lock is an easy and quick installation. You need not worry about wiring because it is battery operated. The installation does not require you to wreck your door hardware before fixing.
Would you consider a smart lock that gives warning signals to the user when the battery level is critical? How about a lock that will be very difficult to tamper with? 2nd generation has got it all.
Key Features
Create Virtual keys
Auto lock and Unlock as you approach
Control smart lock with Siri on iPhone or Ipad
Kwikset Keve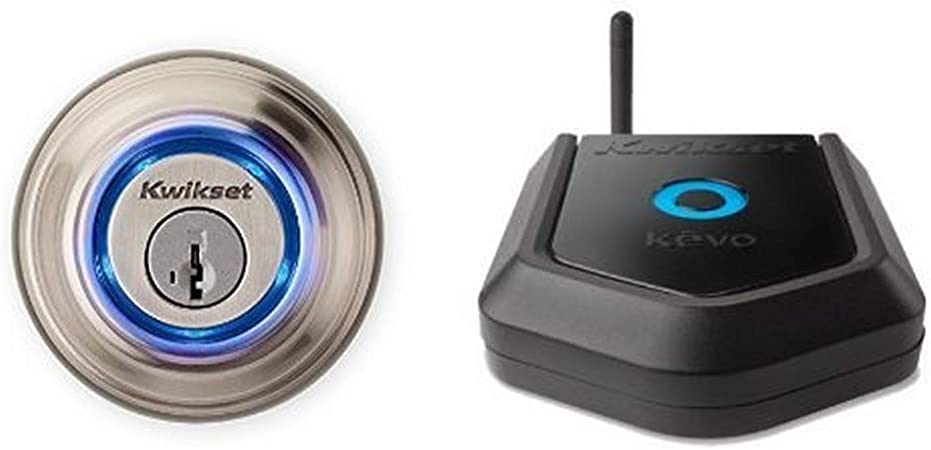 This smart lock deserves 100% to be on the list of best smart locks for 2019. Kwikset is quite a favorite brand among smart locks. If you have ever been on the search for a smart lock for your door. You may have come across Kwikset. It comes packed with a 'touch-to-open' Bluetooth feature making it convenient. Kwikset is the household name for smart locks. The lock can be opened with your smartphone with Bluetooth or via the key fob that comes with the lock.
You can enable a proximity unlocking of your door in the app setting, which opens the door when you are close to your apartment. And just in case you happen to misplace your synced device, you have the option to reset the access system so that it is no longer synchronized.
Key Features
Compatible with Alexa, and most home security systems (Ring, SkyBell, Doorbell, Android wear, most learning thermostats etc.)
History Feature (who locked and unlocked doors)
Send and Manage E-keys
Available for both Android and iOS
oHoMiLL YL 99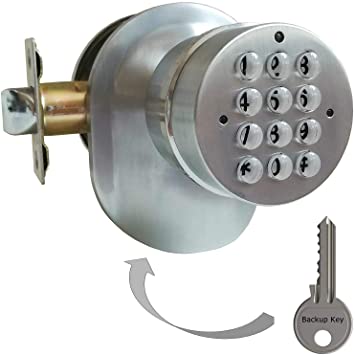 not everyone has a huge pocket that can carry the budget of expensive smart locks. This is where SoHoMILL YL 99comes in. The smart lock is one of the most affordable out there when you consider what it offers.
It allows you to set up to 9 codes and one master code for door unlocking. The master code can be used in changing other passwords or codes. This feature allows you to give the code to family members or guests and not have to worry about the privacy of your home. This lock can be installed on all kinds of doors whether they are left-hinged or right-hinged.
The product may not be the most ideal for a smart lock, but it fulfills its promise on keeping your property safe.
Key Features
Easy Set-up for all codes
Fits all doors
Auto-locks after some time for max security
Low battery warning
Samsung SHS P718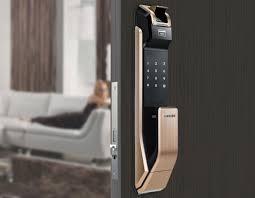 Samsung does not fail in delivering quality again, even on its smart lock. The smart lock can be linked with the Samsung smart home systems which is a great feature. Why so great? You can incorporate your smart lock with your smart home system including sensors and cameras, taking your home security to a whole new level.
Do you also wish to know who used the system while you are away? The lock offers this among its list of features. When you purchase the product, you can lock and unlock your system with a fingerprint, a key fob or a pin. You can easily add up to 100 fingerprints and set your digital pin between 4 and 12 digits.
Yale Touchscreen Deadbolt: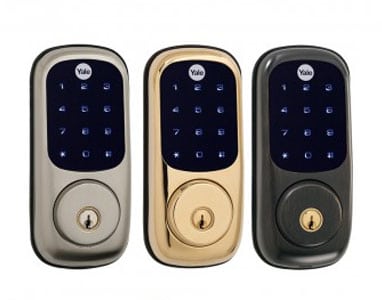 if you want to maximize automation, you may go with the option of controlling your lock via voice, and that is what the Yale Touchscreen Deadbolt offers. The smart lock is compatible with Amazon's Alexa. The flexibility of the product allows it to be great for people who want to control their door locks and opening via voice excellently convenient.
Aside from the feature of automating most of its functions, the Yale Touchscreen Deadbolt allows you to add up to 250 pins in the system which is a lot of options if you easily forget passwords.
It is compatible with a few home security systems like Alarm.com, Honeywell, Control4 and Elk. Even if you have no internet connection, you can easily use your key to unlock the door.
Key Features
Voice control
Easy installation
Auto lock for max security
The above five smart locks for homes are designed to give you the best value for your money which makes them the best in 2019. Some may look over prized or too expensive, but the features they have covers up for it. Whenever you want to but a smart lock for your home, it's best to go with those that have features like easy installation, Remote access and control, smart home integration, and lock independence (auto lock) as long as it falls within your budget. Happy, smart locking.