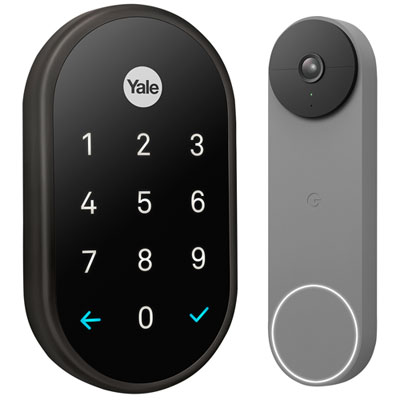 There is no doubt that the keyless entry systems for vehicles have made a great impact on how we use our cars today. In the past, the traditional car keys were an integral part of car ownership offering access and security to many car owners. Over time, as car owners became more sophisticated, they asked car manufacturers to go beyond the traditional key system. The frequency of using physical keys was becoming tiring and car hacking was also on the rise. Then enters the keyless entry system and everything changed.
In recent years, more than 70% of vehicles come with a keyless entry system (KES). It has now become a huge after-market accessory. It comprises a receiver placed inside the vehicle and a key fob transmitter outside. Most of the systems come with alarms to prevent vehicle theft. In general, the keyless entry system has enhanced vehicle security and offers easy access to vehicles.
From car keys to keyless cars – an overview
Car keys have been with us since the 20th century. The keys were made of metal rods and can easily start the car engine. By the early 80s, car manufacturers introduced the keyless entry system which makes use of remote to open car doors. The sophistication continued in the 90s as car manufacturers added transponder keys embedded with a microchip that works with the vehicle's computer.
Today, most car makers have integrated the keyless entry system that allows the car key fobs work with the car's computer enabling it to start car engines and unlock car doors.
Car keys and their security flaws
While car keys have been used over the years, they, however, pose some security risks that car owners must not overlook. Below are some of the security flaws that come with the use of car keys:
Theft of car keys
The physical car keys can easily be duplicated or stolen. This makes it extremely easy for thieves to steal vehicles. There is still a high rate of car theft in some countries due to the vulnerability of traditional car keys.
Electronic hacking
Traditional car keys can be hacked electronically. Sophisticated electronic devices are used by car thieves to intercept signals coming from the key fob and the car's computer.
Advantages of keyless entry system
There are great benefits that come with keyless entry systems when compared with the use of physical keys. They offer superb security since the signals are encrypted. They have also become extremely convenient making it easy to start the vehicle's engine without using a physical key. Additionally, some of the exotic new cars have a keyless system that can also be controlled through a mobile app. Though, the use of apps is still in its infancy.
Keyless entry system and its future
The keyless entry system will continue to evolve with the evolution of car technology. Its future will continue to be shaped by the following trends:
The integration of smartphones
With the increased use of smartphones, car manufacturers are going to explore the possibility of using mobile apps to unlock car doors and start a car engine. This would further ease access to one's car. In the future, it is also likely that smartphones will become the new car key fobs.
Use of biometric systems
The use of biometric authentication is another option that is being explored by car manufacturers. Just like with our smartphones; voice recognition, facial recognition and fingerprint scanning are possible features in the future keyless entry systems.
Improved cybersecurity
Since most cars are connected to the internet due to the keyless entry systems, there is every possibility that car hackers can gain access to vehicles with ease. Car makers are going one step ahead to improve encryption and firewall technologies to make keyless entry systems safer for car users. This would help to mitigate the hacking and stealing of vehicles.
Overall, the keyless entry systems have impacted the usage of cars. It has brought added security and convenience to car owners. You can engage a locksmith in Philadephia to help you integrate the keyless entry system if your car is not using one yet.