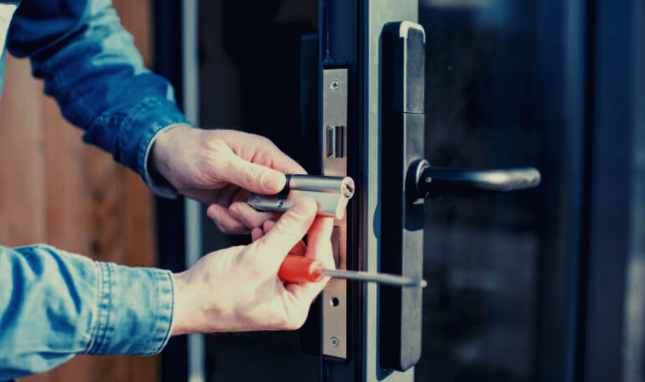 Becoming a locksmith or a technician is no longer the hassle one would have imagined a decade ago. The profession has seen a new twist thanks to our modern locking and securing methods in our homes, offices, and vehicles. Locking ourselves in our house seems daunting, yet, we know everyone is vulnerable to the same. A profession you can think of in this crisis is that of a locksmith.
As an occupation, today, it is a lot more sophisticated than ever. If you are ready to start the avocation, you can join a reliable firm like Locksmith Philly, which offers Emergency Locksmith, Auto Locksmith, and residential and commercial locksmith services.
Skills to Possess to Become a Locksmith
Among the basic skills, you need physical fitness and mental preparation to help people at any time of the day. Your vision, hearing, and communication skills will also take you far in your career. A person with good hand-eye coordination will also benefit from this career.
Knowledge to Gain
To become a licensed locksmith in Philadelphia, you may take some courses or education programs from authorized institutions. Look for courses affiliated with relevant organizations where you will learn about copy keys, fixing locks, and managing multi-security in premises and stuff. Lawfully, you can also learn about installing a high-end security system for various automobiles and businesses.
Obtain the License
A few professions add value if you have more than just a training certificate. Locksmith is also one such profession. Make sure to get a license as well and benefit from it. However, in some cases, a person with many years' worth of experience might not even need a license. Still, look for a professional license and become a Registered Locksmith RL or Certified Registered Locksmith or Certified Professional Locksmith or Master Locksmith. There will be a test for every one of these, and you must clear all these exams successfully and with a healthy score. This can only help in gaining immense respect in the field later on.
Stay Updated
Many professionals refuse to upgrade their skills, but with every passing day, you need to upskill. This field is one area where you must look for what's new and learn the ropes.
Many companies give you the scope to learn and grow; this is where your next step comes in. Join a respectable organization that wants its employees to be as smart as the security systems that are evolving daily.
A Little Insight into Your Know-How
You will need to learn about the keys and locks and creating keys to open. There will be a lot of such areas where you might have to use small tools by hand and remove half or broken locks from the door and disassemble existing or malfunctioning ones. An eye for precision will also be a great addition to your profile if you aim to become a professional locksmith soon.