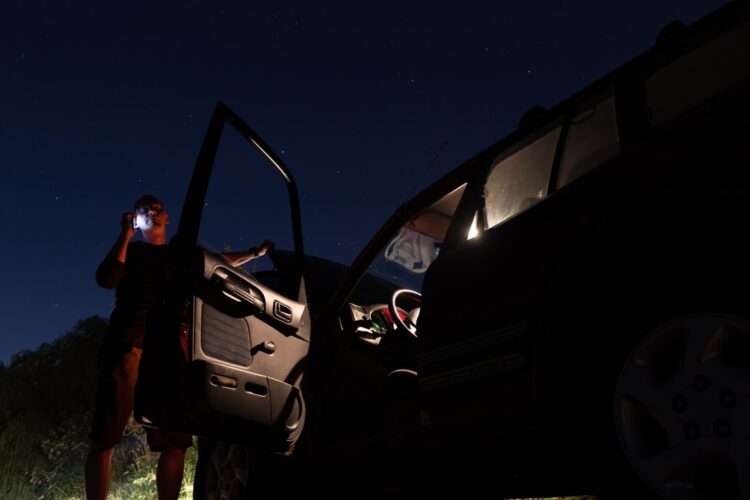 Whenever we get out of the house, we leave our home with the key in our hands, with a belief that everything would be safe when we are outside our home. Both lock and key have a major role in their existence, just as the way we support our parents and friends throughout our lives. All the things in this world indeed go bad at one time and the person who fixes all those things also resides on this heavenly earth.
Evolution of Lock:
A revolutionary change in lock building began with the debut of a man named Linus Yale Jr. in this business. Yale constructed locks with a completely different concept. The new method discovered by Yale became so effective and famous that in many countries it was being recognized by his name. The new locks made by him showed the old locks located in the market their way back home.
After all, what was there in the locks built by Yale. Among the locks produced by Yale, the key used to be in a cylindrical part of the lock. When this cylindrical part rotated, the key touched the embossed parts inside. This cylindrical part was present in its place with the help of spring attached to the lock.
Moreover, it was used to press those small embossed parts inside the special grooves in the key in a special order that opened the lock. If the key had not been someone else, that lock, then it was certain that it would not have been possible for him to press the locks in a certain order and thus opening the lock would have been an impossible task.
The secret of the success of Yale's locks was that opening them was almost an impossible task. These locks were a great obstacle in the way of thieves. But very few people know that Yale got the inspiration to build such locks from the ancient Egyptians. Ancient Egyptians had made similar locks about two thousand years ago, considering this principle as the basis.
A locksmith is a person who is given every lesson of lock and key so that he can repair those things properly shortly. They can push locks, mimic keys, and even break a lock without damaging the entrance.
Here are some reasons why you may need to call a locksmith specialist in your area.
1. The rest will go with the need of the locksmith, then the most important need is that when we forget or we have lost the keys of our house, at such a time we cannot see any way into the house. Except for the locksmith who can make a second key to our house so that we can go into our house easily and without facing any difficulties.
2. There is a lot of time when we have a single lock and a key and we do not know which member will come and who will knock at what time, which means you may need duplicates of your keys. Just to be on the safe side and also to see that none of the family members gets harassed.
3. When you shift to an apartment or a new house or a house where the builder has a hand.
You do not know if he has the key to the lock of your house. It happens very often that the builder keeps a duplicate key. To avoid this, the locksmith is quite useful. You can call the locksmith and you can change the lock of your house, which is the safest option of all.
4. Even if someone has damaged your locks while trying to access your property, or they are completely exhausted due to the benefits, the locksmith can assist you with this issue.
5. Some households or organizations have separate keys for the front entranceway, indirect access, and separate access for back entryway. A locksmith will re-establish all your entrances, making them available via a solitary key.
6. When you step outside the car, your youngster may bump into the entryway again, and may not have the option to open it. Only a locksmith near you can help you to land back at your home safely.
7. Not only with our traditional keys, but with electronic locks that require a combination of codes to open, can these services help you immensely? In the 21st century and the advancement of technology, everything is done by code or fingerprint. Or some other form of identification. Often forgetting the code for your door or locker in the office is a very common problem.
8. Technology has grasped the traditional method and replaced the door lock system with passcode locks. Also, we all know that we humans are a little irresponsible with all these memorizing kinds of stuff and locksmith plays a vital role in recovering those forgotten passcodes.
9. The days are now behind when we used the traditional lock and key. A lot has changed with new technologies. You can opt for keyless entry, which will make your campus even more secure. With a locksmith, you can combine these techniques and you can see the way to enhance the security of your home by your choice.
10. Code combinations and passwords are easy to forget. It is likely, that it might have happened at some point in your life due to a code combination or password forgotten. Besides, most people avoid writing passwords or combinations due to security issues. If you forget the password or code combination on the safe or door, you do not need to panic. A locksmith has everything to fix!
Conclusion:
So these were some 10 reasons why you may always need a Locksmith in Philadelphia. We will have to accept this, that everyone has their place and Identity in this society. We have looked at a lot of reasons in which we get to know that a locksmith has major importance in terms of profession.