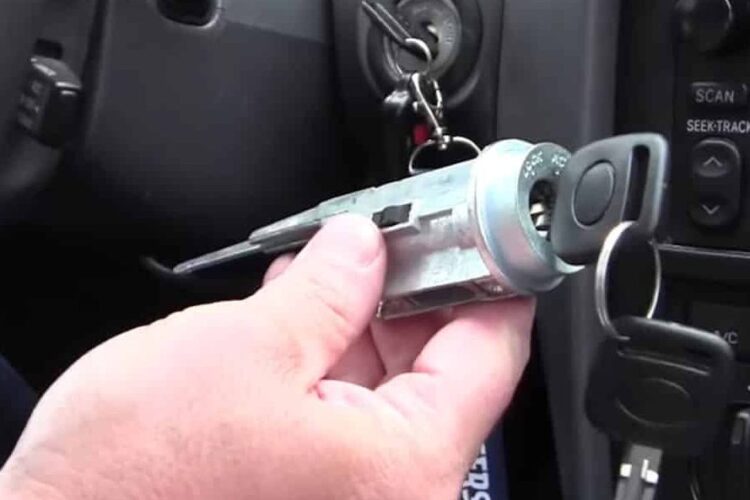 Ignition is the main component of any car. Along with being a main part of the vehicle, ignitions are the most disturbing parts of the car. A car owner faces many problems with the ignition of the car in a single year.
The locksmith services that are provided by the locksmith companies are mostly related to the ignition systems of the vehicles. Here we will tell you how you can overcome the trouble of a damaged ignition lock cylinder by drilling it out.
Removing an ignition-lock cylinder is usually only possible with an ignition key. However, you can drill the lock out in just a pinch. This should be your last option since you can permanently damage delicate components behind the cylinder.
If the ignition switch and lock cylinder are separate components, there is a big risk that you will destroy the ignition switch along with the lock cylinder of your car.
We'll mention some useful steps you can use to drill out your ignition lock cylinder. Keeping an eye on the text, carefully read the instructions, and apply them accordingly to get the best results out of it.
Step number 1
You will have to use bits that are harder with a drill machine of high variable speed. Test before drilling that the bit fits the cylinder. Because you will require a bit smaller than the cylinder.
Use harder bits because the ordinary bits can damage when they come in to interact with the drilling metals.
Step number 2
Take the drill bit and place it in the chuck of your variable speeding drill. Now tighten the chuck of the drill so that the bit doesn't come out while drilling the ignition lock cylinder.
Step number 3
Now it's time to start the drill. Firstly, start the drill at a low speed. Use the low-speed drill to make a groove inside the lock cylinder. There is no need to dig a deep hole. You are just asked to make a small groove so that the drill bit won't move when you turn the drill at high speed.
Step number 4
After you have made a groove, now turn the speed higher. Make sure the drill is at the highest speed. Now operate the drill at a high speed out drill out the lock cylinder.
Keep in mind that you don't have to apply extra force to the drill machine. Let the drill do its job. if you apply extra force then you can burn the rotor inside the drill motor. Therefore, don't apply any external force rather than the force of the drill.
This is how you can drill out the ignition lock cylinder of a car without creating extra damage to the components of the car.