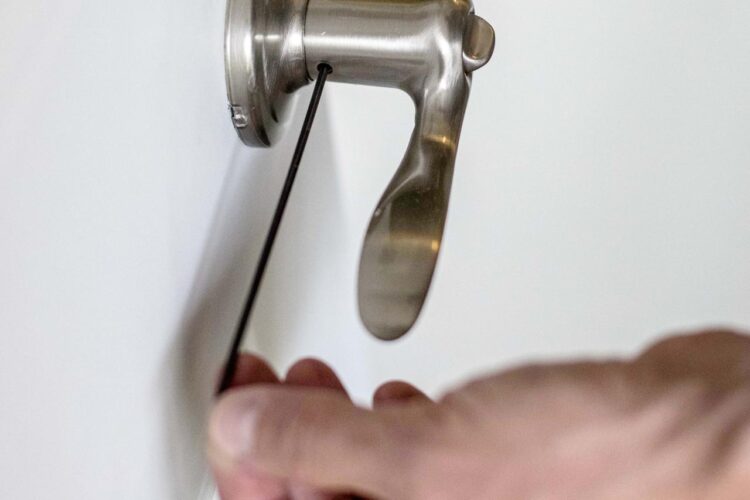 Like many other things present in our houses. Doorknobs are something that can also break. They break and need to be changed. A doorknob can damage in many ways but the most common thing is that the spring fails and the knob stops working.
The spring breaks and no longer allows the locks to stick to their points and keep the door closed. If you are facing this problem with your door then follow the steps carefully and change the broken doorknob with a new one.
Tools required to change the doorknob
Not many tools are required to change the doorknob when required. As they are completely put together by screws, you just need two basic screwdrivers to perform this changing process.
A flat head screwdriver
A Phillips head screwdriver
You should have these two screwdrivers to change the broken knob of your door.
Remove the old knob
Use the screwdriver to open the knob attached by screws with the edge of the door holding the old latch mechanism.
Remove the knob and make sure that you put the screws in a safe place nearby. So you can use them later on without getting in trouble of finding them.
Slide the latching mechanism of the old lockout, once both the knobs are removed from the door. Unscrew the plates from the door jamb.
Insert the new latch inside the door
Insert the new latch from the hole in the door and make sure that you keep the direction correct ensuring the movement of the door swing.
Install first new knob
Take the knobs and put one knob on the inner side of the door and place the latch in it. Place the latch exactly in the middle and tighten the knob with the door using the screws you opened from the old knob.
Tight the knob carefully because a loose knob on the inner side can make it hard for you to attach the outer knob. So, tight the inner knob perfectly.
Install second new knob
Take the second knob and place it perfectly on the latch at the outer side of the door according to the knob, on the inner side of the door.
Place the second knob right and tighten the knob with screws. Tight the screws with force and make sure they don't open when you turn the knob to open or close the door.
Install the strike plate
The final step is to install the strike plate. Lay down the new strike plate on the latching hole in the door jamb. Match its position with the marks left by the old strike plate.
Tighten the new strike plate with screws. Now check the door by opening and closing the door several times after installing each and everything.