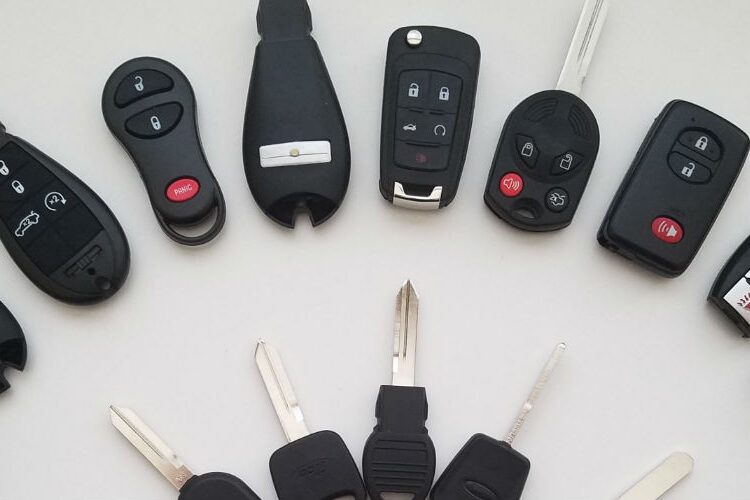 You might need a car key replacement if you own a car, once or twice a year. Because the keys of a car are the most misplaced items that anyone could ever have. So if you have a car, there will be keys to the car you use to operate the vehicle. These keys might get misplaced.
You may lose them, or forget them after keeping those somewhere. Many things can happen, and require you to replace the car keys. In this case, you should always take the necessary steps in order to get the right person on your doorstep.
An auto locksmith will perform the process of replacement of the car keys. One may charge more than an actual auto locksmith. But you should make sure that you never get scammed and you pay a reasonable amount according to the service you demanded.
What is the average cost of a car key replacement service? 
As we mentioned that some locksmiths charge more than they should actually charge. This is only because they are from a luxurious company or they are high-rated locksmiths. They use their platforms in this way to earn money.
The average price of a car key replacement service lands between 60$ to 120$. This is a reasonable amount that anyone could charge. However, if you increase the work for the locksmith. You will have to pay more for that work as well.
Price in Philadelphia
As compared to other states, Philadelphia has auto locksmiths who will charge you lesser. If you are in Philadelphia and you want a car key replacement service. You can easily get a locksmith who will offer you the best services at very reasonable and affordable prices.
Where others have an average price ranging from 60 to 120. Locksmiths of Philadelphia offer their services starting from 50$ and ending up to 110$. Maybe this is not a big difference in price for you, but it matters a lot when you get work on a large scale.
However, this price also varies with the increase in work and requirements. The price depends on the model of the key car. Type of the car key and many other perspectives. Once you hire a locksmith, you can get each point.
Locksmith Philly and car key replacement service
Locksmith Philly is known as the pillar of locksmith companies in Philadelphia. They are offering their services for decades in this state. Locksmith Philly has a professional staff of trained auto locksmiths who are very dedicated and yearn to do their tasks properly.
Locksmith Philly will provide you with the best car key replacement services all over Philadelphia. You can just make a call to the company if you want to get their services. The technicians will not let you down and will do their best to satisfy you and your vehicle.